API Preview
What you can do:
Create manual KYC verification

Complete KYC verification process by uploading documents

Upload photos of ID to complete KYC

Leverage Canada post verification to complete KYC process

Set up request to complete verification in person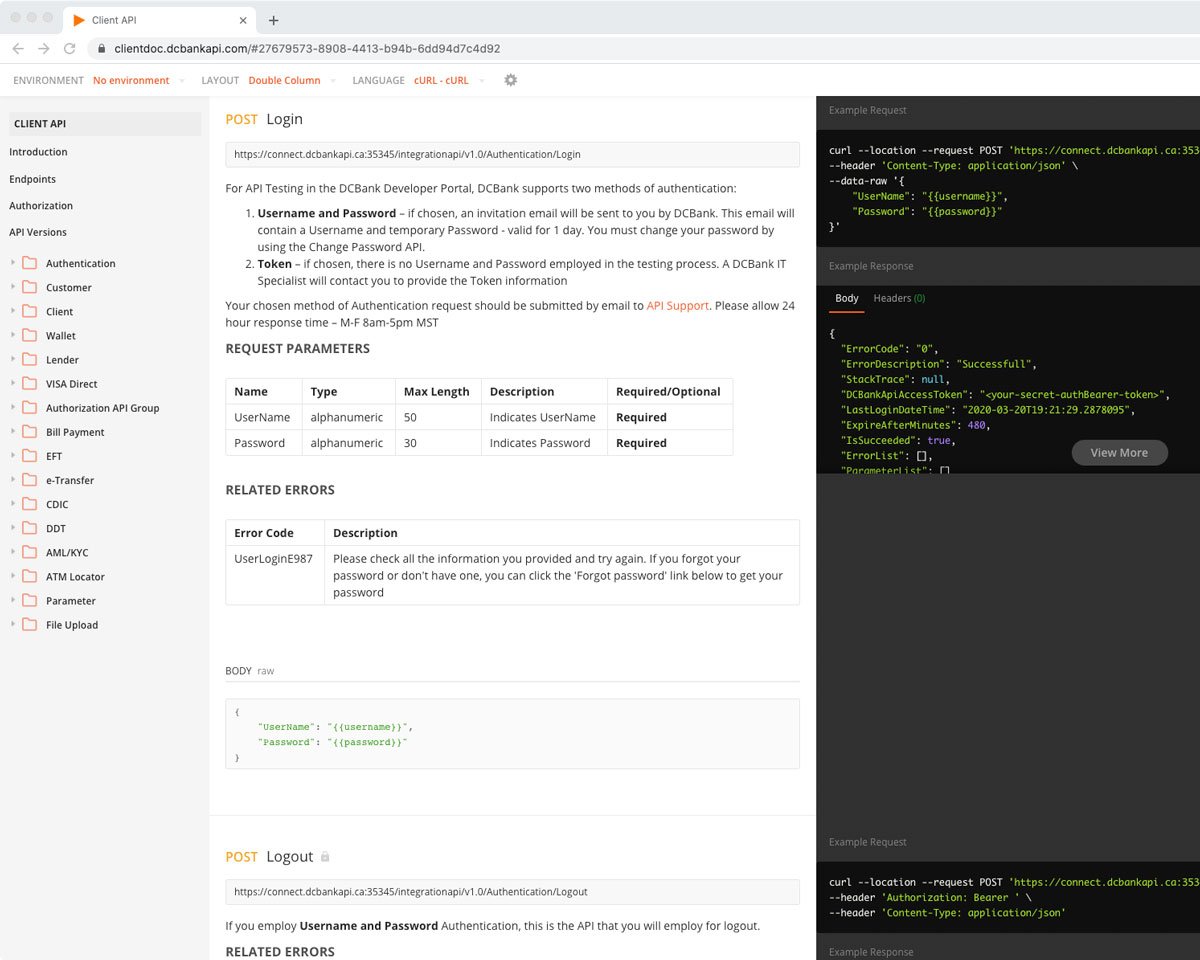 What you're trying to do
You need to substantiate your customer's identity for validation of payments conducted to or from their customers account, complying with KYC/AML regulations.
How we can help
Our identity verification API allows you to add an additional layer of security to your payments. Our flexible service allows for processing of diverse identity solutions that meet the needs of your business.
Simple Pricing.
Pay for only what you need.
Identity

Basic

1,000 Validation

Per Month, $500 Monthly Minimum. All plans subject to contract.

Pro

25,000 Validation

Per Month, $1,500 Monthly Minimum. All plans subject to contract.

Enterprise

Over 25,000 Validation

Credit File Method Validation
$1.50 Per Validation
$1.25 Per Validation

Custom solutions and individualized support to help you manage at scale.

Contact Us to learn more about how we can help you.

Bank Account Validation
$1.50 Per Validation
$1.25 Per Validation
In Person ID Validation
$2.50 Per generation
$2.50 Per generation
$15.00 Per completion
$15.00 Per completion
In Person ID Setup Fee
$3,000
$3,000
Email Support
24-hour Call Centre
Dedicated Account Rep
-
Dedicated Technical Rep
-
Sandbox Access
Testing Environment
-
* For businesses operating in higher risk industries, additional monitoring fees may apply. Contact us for more details today