API Preview
What you can do:
Create a wallet account for your user

DDT

Create one-time transaction

Set up recurring transactions

Cancel transaction actions

Client Account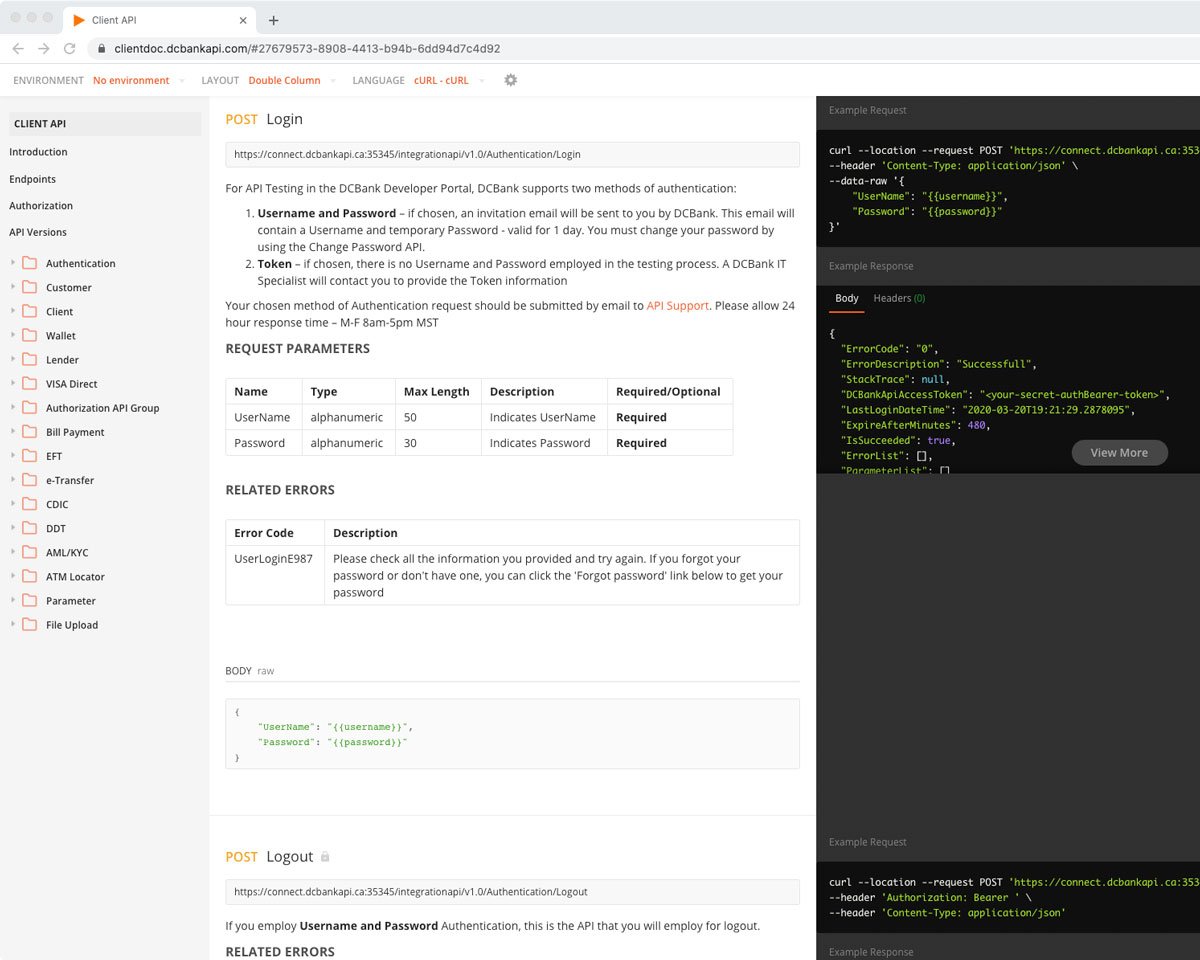 What you're trying to do
You need to segregate your funds for your business, transferring and settling between customers and external parties, providing immediate access to e-transfers or EFT's sent to their account on your platform.
How we can help
Our wallet platform allows you to set up users and manage settlement using a variety of payment types including EFTs, Interac e-Transfer, and bill payments. This is ideally suited for companies looking to operate their own payment network.
Simple Pricing.
Pay for only what you need.
Digital Wallets

Basic

10,000 Wallets

Per Month, $1,500 Monthly Minimum. All plans subject to contract.

Pro

25,000 Wallets

Per Month, $2,500 Monthly Minimum. All plans subject to contract.

Enterprise

Over 25,000 Wallets

Wallet Fees
$1.50 Per month per wallet
$1.00 Per month per wallet

Custom solutions and individualized support to help you manage at scale.

Contact Us to learn more about how we can help you.

Direct Deposit Tracking
$0.50 Per month per wallet
$0.45 Per month per wallet
Transaction Fees
$0.15 Per deposit
$0.15 Per deposit
Reversed or Returned Transaction
$2.00 Per transaction
$2.00 Per transaction
eTransfer
$1.00 Per transaction
$0.90 Per transaction
EFT
$0.65 Per transaction
$0.50 Per transaction
Auto Deposit RegistrationOnly available on Pro plans.
-
$1.00 Per registartion
DDT e-Transfer Autodeposit SetupOnly available on Pro plans.
-
$5,000
Email Support
24-hour Call Centre
Dedicated Account Rep
-
Dedicated Technical Rep
-
Sandbox Access
Testing Environment
-
* For businesses operating in higher risk industries, additional monitoring fees may apply. Contact us for more details today